How To
How to Delete Cash App Account?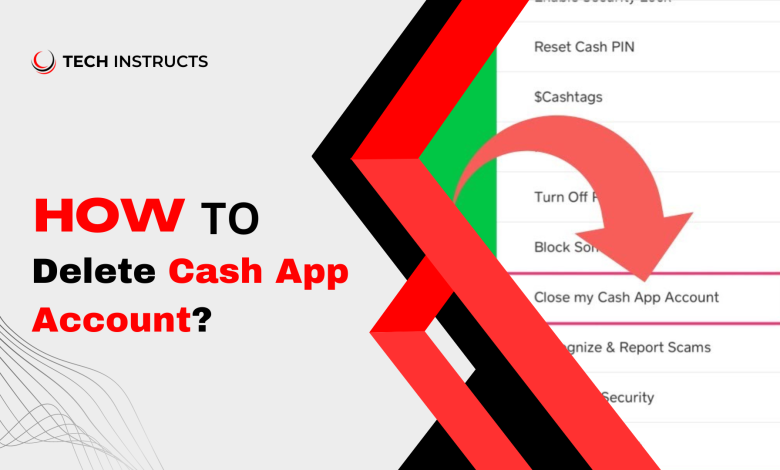 In a world where digital transactions dominate, Cash App has become a household name, simplifying the way we handle our finances with just a few taps on our smartphones. Let's begin the journey of how to delete cash app account together!
Imagine you have been using Cash App for a while, but now you want to stop. There may have been a better way to manage your money or you just don't need it anymore. The best thing to do is to delete your Cash App account. I feel like I'm saying goodbye to a friend I don't see as much anymore.
But hold on, it is not a complicated process. The first step is to make sure that there are no funds left in your Cash App. Everything should be at zero, and all your transactions settled. Once that's done, you are ready to say your goodbyes.
You won't need to worry about the steps because we'll guide you through them. The Cash App won't cause you any stress when you leave. We'll make sure your personal info and money are safe, and you will be all set to explore new ways to manage your finances.
How to Delete a Cash App Account?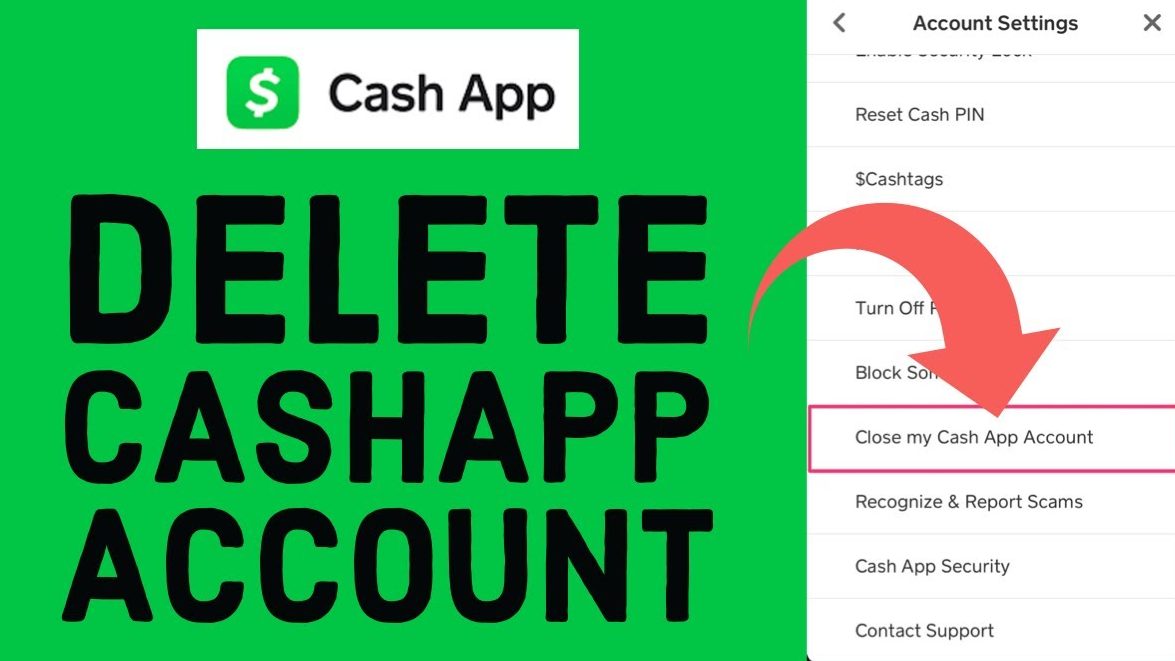 Mobile apps like Cash App provide users with very easy and quick access to sending, receiving, and spending money. 
It may be necessary for you to delete your Cash App account at times. You can do this by following these steps:
Step By Step Guide:
Make sure your account balance is zero. If your Cash App account has a balance, you cannot delete it. Your money needs to be transferred first to your bank account if it is in your account.
On your mobile device, open the Cash App.
You can access your profile by tapping the profile icon in the top right corner.
Click on Support at the bottom of the page.
Tap Something Else under Browse.
Go to the Account Settings page.
You can close your account by scrolling down and tapping it.
Then tap the Confirm button.
You will be asked to enter your Cash App PIN.
Tap Close Account again.
You will be notified immediately that your Cash App account has been deleted. It will take some time for the account information to be deleted, however. Your account information keeps by Cash App for a period of time in case you need to recover your account in the future.
Must Read: How To Delete Instagram Account Without Password?
How to Lock Your Cash App Card?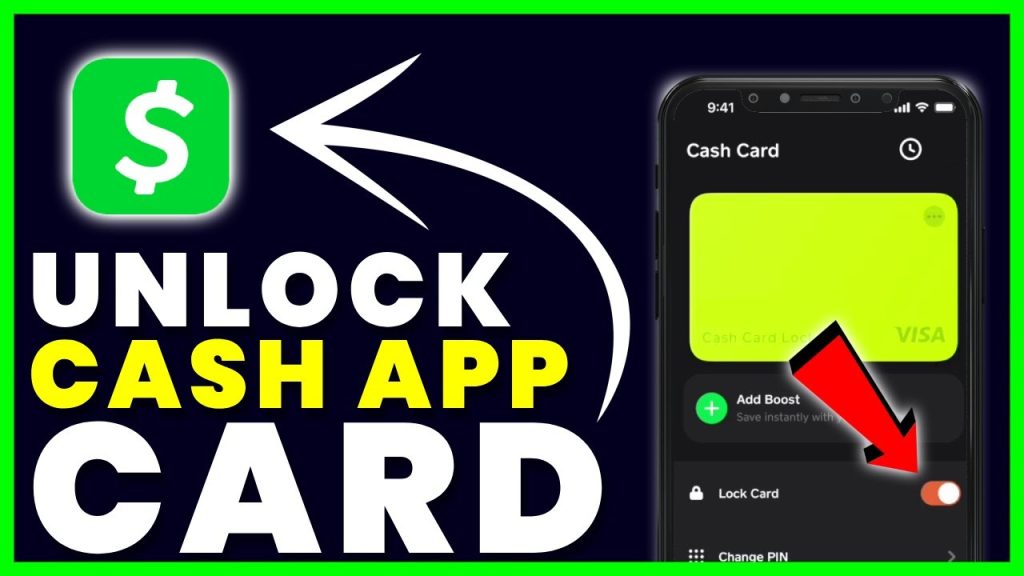 There are two ways to lock your Cash App card:
In-app:

Open the Cash App app.
Tap the Cash Card tab.
Toggle the Lock Card button to the on position.

Online:

Go to the Cash App website: https://cash.app/account.
Click on the Money tab.
Toggle the Lock Card button in the Cash Card section to the on position.
Cash App cards that are locked become temporarily inactive and cannot be used again until they are unlocked. You can use this measure to ensure the safety of your card if you lose it or suspect it has been stolen.
The same steps above can be followed to unlock your Cash App card. Toggle the Lock Card button to off.
How to Change Your Cash App From Business to Personal?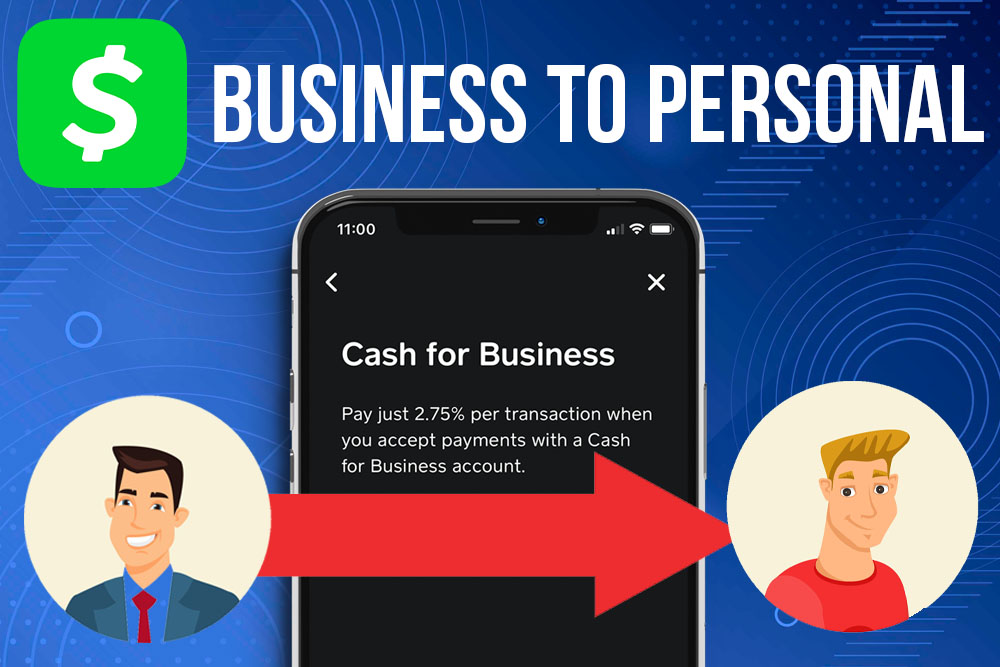 Following these steps will allow you to change your Cash App account from a business account to a personal account:
On your device, open the Cash App.
Your Cash App account must be logged in.
You can access your profile by tapping the circular button in the upper right corner of the screen.
You can select "Personal" from the drop-down menu that appears.
You can change your account type by scrolling down on your profile page.
Click on "Change Account Type."
Completing the process is as simple as following the directions provided by the app.
Additionally, if you have a personal Cash App account and want to switch to a Cash for Business account, follow these steps on how to change Cash App to a business account:
Tap the Cash app to open it.
The profile icon is located in the top-right corner of the home screen.
Alternatively, you can tap "Personal" or "Edit Profile" and then click "Switch to a Business Account.".
How to Request Approval on Cash App?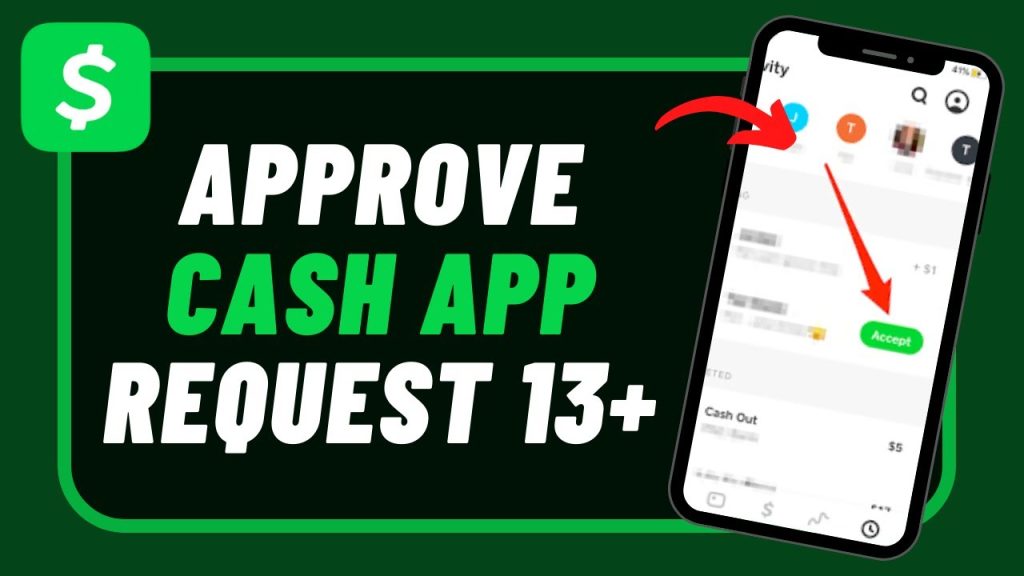 If you are 13+ years old and have a valid U.S. phone number, you can request approval on Cash App by following these steps:
The Cash App must be opened.
The Profile icon can be found on the left side of the screen.
Verify your identity by tapping the button.
Make sure you put your full name, date of birth, and Social Security number in the fields provided.
Tap Continue.
After you submit your application, the Cash App will verify your identity and notify you if you will approve or not.
Usually, the Cash App takes a few minutes to approve your request, but it may take longer if your identity needs to be verified.
How to Verify Cash App Card for Google Pay?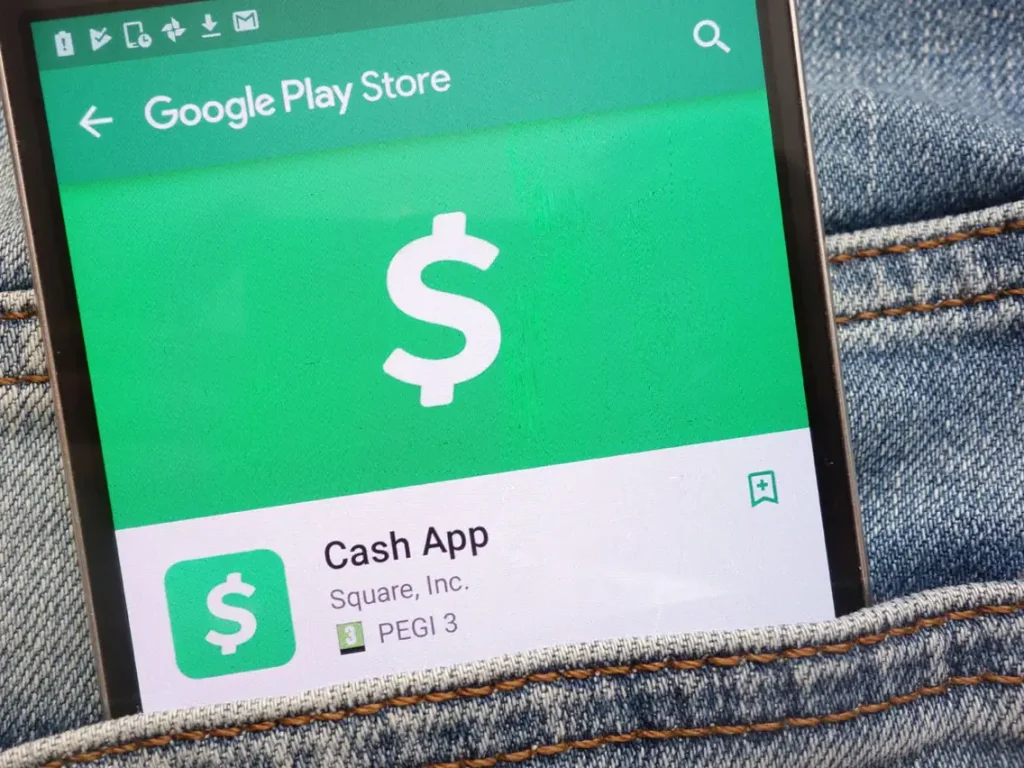 The following steps will guide you through verification of your Cash App card with Google Pay:
Steps To Follow:
Open the Google Pay app.
Tap the Add a payment method button.
Select Cash App.
Enter your Cash App username and password.
Verify by tapping the button.
A verification code will be sent to you by the Cash App. The code needs to be entered into Google Pay.
How to Change Account on Cash App?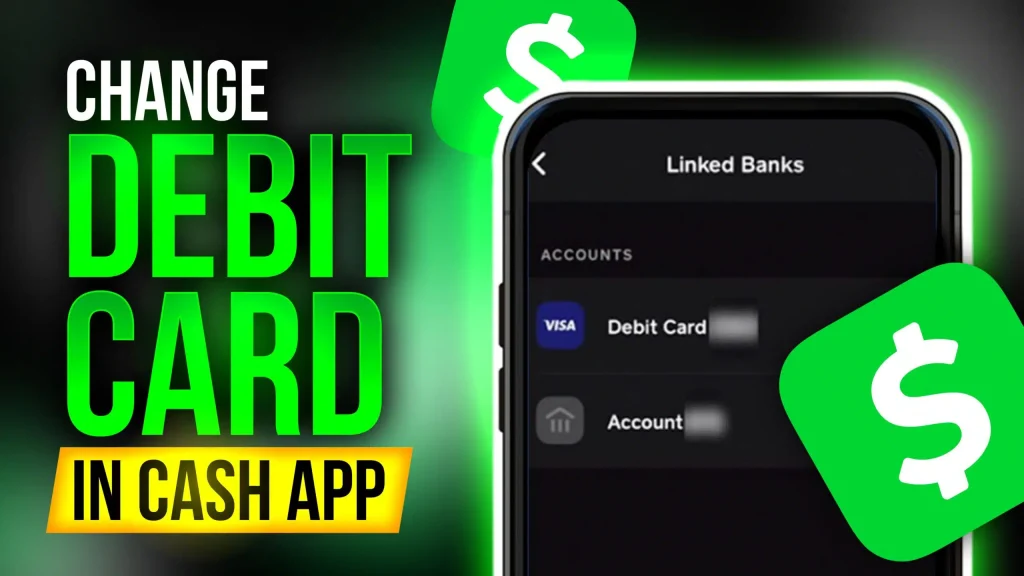 You can change your Cash App account by following these steps:
Launch the Cash App.
On the top left corner, tap the Profile icon.
Tap Settings.
Tap Account.
Tap Change Account.
Enter your new phone number and email address.
Tap Continue.
Cash App will send you a verification code. Enter the code into the Cash App.
How to Get Approved on Cash App?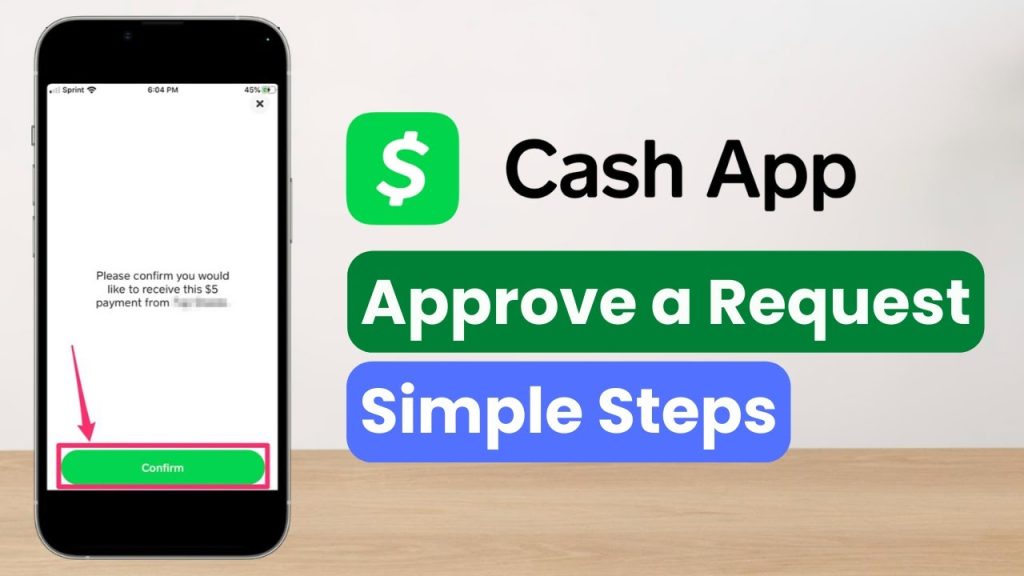 Getting approval on Cash App involves setting up your account and verifying your identity to ensure you can use all its features, including sending and receiving money. 
Here's a step-by-step guide with proper headings on how to get approval on Cash App:
1. Sign Up for an Account
After installing the Cash App, open it.
You can sign up or create an account by tapping "Sign Up".
Start the registration process by entering your email address or mobile phone number.
2. Link Your Bank Account
To fund your Cash App account, you can ask to link your bank account.
Enter your bank account information, including your account number and routing number.
Cash App may require you to confirm your bank account by providing additional information or verifying micro-deposits.
3. Verify Your Identity
To gain full access to Cash App features, you'll need to verify your identity.
Complete the form by providing your full legal name, date of birth, and the last four digits of your Social Security Number (SSN).
Cash App may also request a photo of a government-issued ID (driver's license, passport) to further verify your identity. It's important to take a clear picture of your ID both front and back when prompted.
4. Set Up a Security PIN
Ensure the security of your Cash App account by creating a unique PIN. You will need this PIN to access your account and perform certain transactions.
5. Add a Profile Picture
Customize your Cash App profile by adding a profile picture or display name. This helps your contacts identify you on the platform.
6. Verify Your Phone Number
Enter the verification code sent to your mobile phone to confirm your phone number.
7. Send a Payment
To further enhance your account's trustworthiness, you can send a small payment to a trusted friend or family member using the Cash App. This demonstrates that you are an active user.
8. Enable Two-Factor Authentication (Optional but Recommended)
If you want to make your Cash App account more secure, you should consider enabling two-factor authentication (2FA). By sending a verification code to your phone, this adds an extra layer of security.
9. Wait for Approval
You will be notified once your account gets approval once you've completed all steps and provided the necessary information.
Final Words
In simple terms, if you want to delete your Cash App account, here's what you should do: First, make sure there's no money left in your account and disconnect any linked bank accounts or cards. Then, get in touch with Cash App support through email or in the app, and they will guide you on how to close your account. 
Just be careful not to share any private financial details, and be patient because it might take a little time for the deletion of the account. Deleting your Cash App account is a smart move if you don't need it anymore or want to protect your money information.
Must Check This Out: How to Delete Doordash Account?
FAQs About How to Delete Cash App Account?
Here are some FAQs about How To Delete Cash App Account:
What happens if I delete Cash App?
If you delete Cash App, we close your account permanently. This means that you will no longer be able to send or receive money, and you will lose access to your transaction history. It is important to note that your personal information will not be deleted. Customer support at Cash App can assist you with deleting your personal information.
Can I delete my Cash App and make a new one?
Yes! A new Cash App can be created if you delete your old one. However, you will need to transfer any remaining balance in your account to your bank account before you can delete it. You can also download a copy of your Cash App activity and transaction history before you delete your account.
Can you delete on Cash App?
No! Cash App does not allow you to delete a payment. Payment will not able to reverse once you send it to someone. However, you can cancel a pending payment before you send it.
Is my money safe on Cash App?
Cash App protects your money by encryption and security features. However, it's crucial to set up a strong and unique PIN or fingerprint lock to secure your app. Also, be cautious about sharing your account or login information.
How do I permanently delete my Cash App account?
Cash App customers can permanently delete their accounts by contacting customer support. If you provide them with your identity, they will delete your account for you after confirming it.