How To
How to Delete Doordash Account?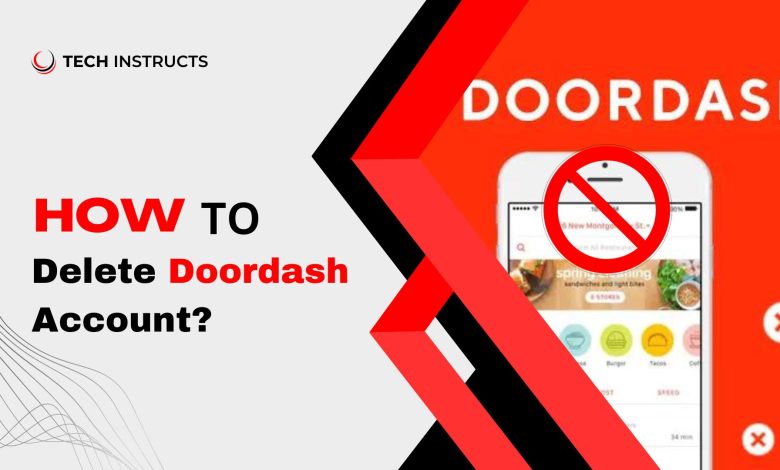 A food delivery service called DoorDash gives users the opportunity to order food from local restaurants and have it delivered right to their homes or offices within a couple of hours. It is possible to delete your account at any time if you decide that you do not wish to use DoorDash anymore. In this article, we will guide you on how to delete doordash account.
In addition to being a simple process, deleting your DoorDash account is a way for you to delete all the personal information associated with the account and stop using the food delivery service for the time being. 
Whether you have decided to switch to a different service or simply want to close your account for personal reasons, DoorDash provides a user-friendly way to do so. 
It is essential to understand the consequences of account deletion before beginning the process. Deleting your DoorDash account means you will no longer be able to order food or use the platform's services. 
Additionally, any pending orders or DashPass memberships will be canceled, and you won't be able to recover them. As a result, you should review your account and make sure it's ready for permanent closure before proceeding.
In the further paragraphs, we will outline the step-by-step instructions on how to delete DoorDash account, allowing you to take control of your online presence and personal data.
How to Delete DoorDash Account (2023)?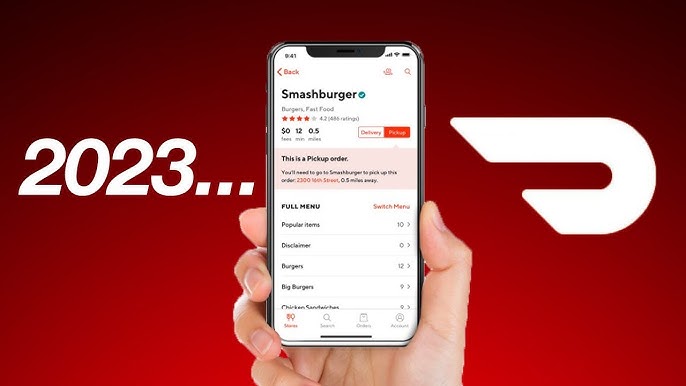 Here is the step-by-step guide on how to disable a Doordash account:
Step 1: Open the DoorDash App or Website
Start by opening the DoorDash app on your mobile device or visiting the DoorDash website (www.doordash.com) using a web browser.
Step 2: Log In to Your Account
If you aren't already logged in, enter your login credentials (email address and password) to access your DoorDash account.
Step 3: Access Account Settings
Log in to your account and go to the account settings. On the website, you can click on your name or profile picture at the top right corner of the page, or in the app by tapping your profile picture.
Step 4: Find the "Account" or "Account Information" Option
You can access your account information by selecting an option in the account settings menu. This may vary slightly between the app and the website, but it should be labeled in a way that indicates you can manage your account.
Step 5: Delete Your Account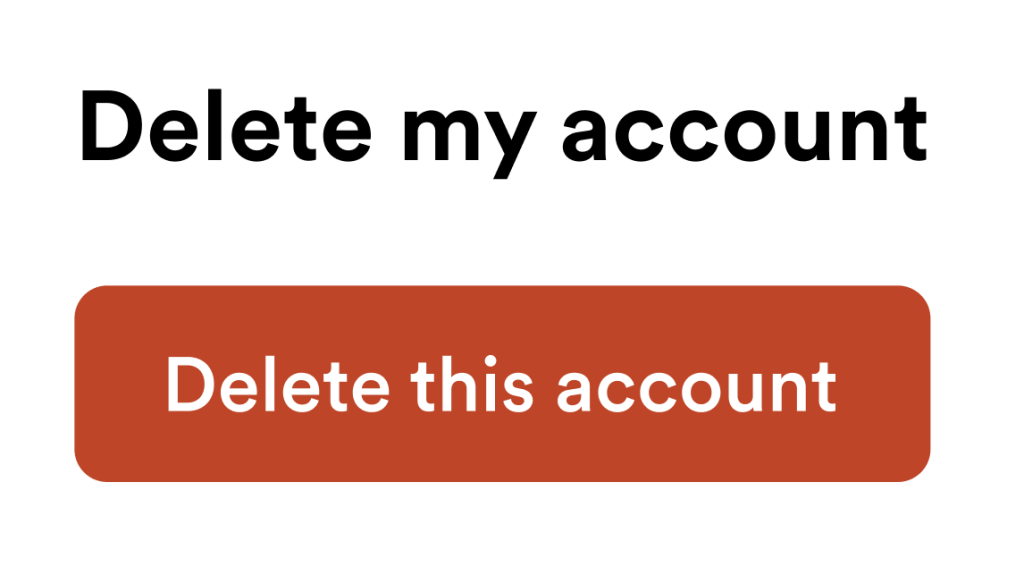 A deletion or deactivation option should be available within the account settings. Account deletion may be referred to as "deactivate account," "delete account," or something similar. Click or tap on this option to proceed.
Step 6: Confirm Deletion
If you decide to delete your DoorDash account, you may be asked to confirm your decision. It is also possible that they will ask you to explain your decision. Provide the necessary information and confirm the deletion.
Step 7: Check Your Email
A confirmation email may be sent to the email address associated with your account after you confirm account deletion. This email may include additional instructions or a confirmation link.
Step 8: Verify Deletion (if required)
Depending on DoorDash's policy, you may need to click a confirmation link in the email to complete the deletion process. Check your email and follow any provided instructions.
Step 9: Account Deleted
Your DoorDash account should be deleted once you have completed the required steps and confirmed the deletion. Any data associated with your account will be deleted, and you will no longer have access to it.
Step 10: Clear App Data (if using the app)
If you were using the DoorDash app, consider clearing its data and uninstalling it from your device to ensure no residual information remains.
Related Post: How to Delete Western Union Account?
How to Delete Doordash Account on iPhone?
The following steps will guide you through deleting your DoorDash account on your iPhone:
Go to DoorDash's website using your iPhone's web browser.
Log in with your DoorDash credentials.
The menu icon with three dashes is located at the top left corner of the homepage, and you can access it by selecting it.
In the menu settings that appear, find and select "Accounts."
If you want to delete or deactivate your account, you will be presented with options.
To delete your account, follow the instructions on-screen.
How to Delete DoorDash Account on Android?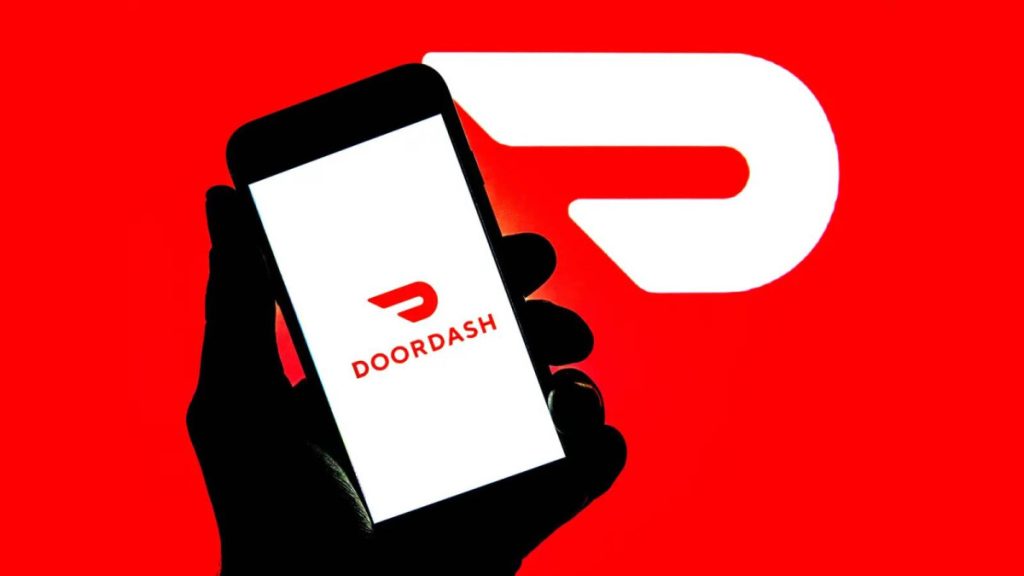 On Android:
Get the DoorDash app and open it.
In the top left corner, tap on the three lines.
Click on Profile.
Select Settings from the menu.
Click on the Account button.
Click Delete Account.
Confirm your deletion by entering your password again.
Additional Things to Keep in Mind
Please note that deleting your DoorDash account will also cancel any active DashPass subscriptions. Before you can delete your account, you must cancel any pending deliveries.
In addition to deleting your DoorDash account, keep the following in mind:
The DoorDash website is the only place where you can delete your account. DoorDash's app does not allow you to delete it.
Your account cannot be recovered after it has been deleted.
It will be necessary to create a new account if you delete your DoorDash account and then decide to use it again.
Final Words
To ensure that your personal information and data are deleted securely, follow the steps carefully when deleting your DoorDash account. To delete your account, log into your account, click Account Settings, and then select 'Delete Account'. 
Remember to clear any pending orders, resolve outstanding issues, and understand that deleting your account is irreversible; you won't be able to recover your account or order history. 
Make sure to review DoorDash's policies and terms of service before proceeding, and if you are concerned about privacy or data security, consider contacting DoorDash's customer support for further assistance. 
Also Recommended: How to Turn Off Voicemail on iPhone?
FAQs about How to Delete Doordash Account
Following are some FAQs about How to Delete Doordash Account:
Can I delete my DoorDash account and start over?
There is no problem deleting your DoorDash account and starting over. A new email address and password will be required when you create a new account. Your old account information will not be transferred to the new account.
Is DoorDash deactivation permanent?
You are permanently deactivated from DoorDash unless you submit a successful appeal. There is no warning when the deactivation process begins and it can occur suddenly. Your DoorDash account will be deactivated immediately through an app alert and an email.
Does DoorDash pay hourly?
No, DoorDash does not pay its Dashers hourly. Dashers are paid a base rate per delivery, plus tips. Depending on the time of day and the location, the base rate varies. Dashers also earn a per-minute rate for the time they spend driving to the restaurant, picking up the food, and delivering it to the customer.
How do I delete a dash order?
If you need to delete a Dash order, you can do so through the DoorDash app. The steps are as follows:
You can find your active dashes by opening the DoorDash app and selecting the "Active Dashes" tab.
You can delete an order by tapping it.
On the order's top-left corner, tap the "X" button.
Tap "Delete Order" to confirm.
Why is my DoorDash account deactivated?
You might be deactivated from DoorDash for a number of reasons. There are several reasons why this happens:
Low customer rating (below 4.2 stars)
Low completion rate (below 80%)
Too many contract violations (such as arriving late or not delivering the food)
Fraudulent activity
Safety concerns