News
Technology
'CBDC and Blockchain': Mukesh Ambani's Jio Financial Services to Tap Web3 Foray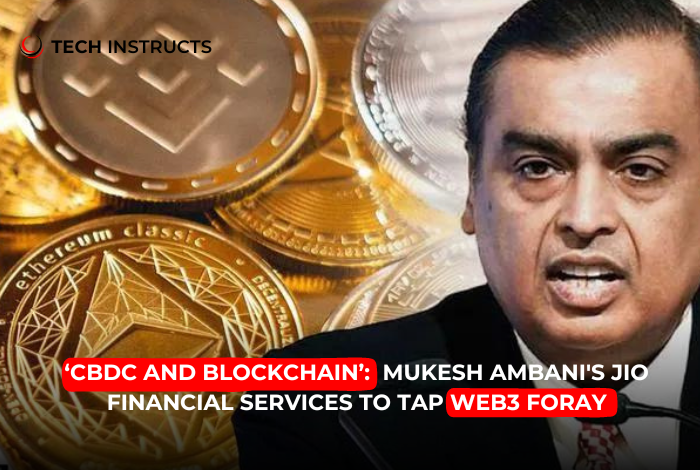 Among the wealthiest men in the world, Mukesh Ambani is prepared to explore the Web3 arena in the near future. As part of the 46th annual general meeting of Reliance Industries (RIL), held on Monday, the 66-year-old Indian billionaire who is still based in India's financial capital, disclosed plans related to Web3 during the meeting.
Reliance Industries Limited (RIL), India's largest conglomerate, is set to make a foray into the world of Web3 with its financial services subsidiary, Jio Financial Services (JFS). The company announced on August 28, 2023, that it will explore blockchain-based platforms and CBDCs (central bank digital currencies) for its products.
Providing loans, insurance, payments, and other financial services, JFS is a digital-first financial services company. Having over 100 million customers, the company is one of the largest financial services providers in India.
This will be Ambani's first entry into the Web3 sector through Jio Financial Services (JFS). Initially called Reliance Strategic Investments, JFS was rebranded as Reliance Financial Services in July this year. 
By offering digital asset management through JFS, RIL will be able to offer its customers a range of services. It has already partnered with BlackRock, which holds assets worth $100.07 billion as of August 18, one of the world's largest investment firms.
The move into blockchain and CBDCs is a significant one for JFS. There is nothing more secure and transparent than the use of blockchain technology for storing and recording transactions in an open and transparent manner. Central banks issue CBDCs in the form of digital versions of fiat currencies.
Blockchain and CBDCs aren't the only areas of interest for Indian financial services companies. Several other companies, including HDFC Bank, ICICI Bank, and Kotak Mahindra Bank, have also announced plans to develop products and services based on these technologies.
Blockchain and CBDC technology are being integrated into Jio Financial Services. As a large and influential company in the nation, it is well-positioned to use its size and reach to contribute to this technology's development.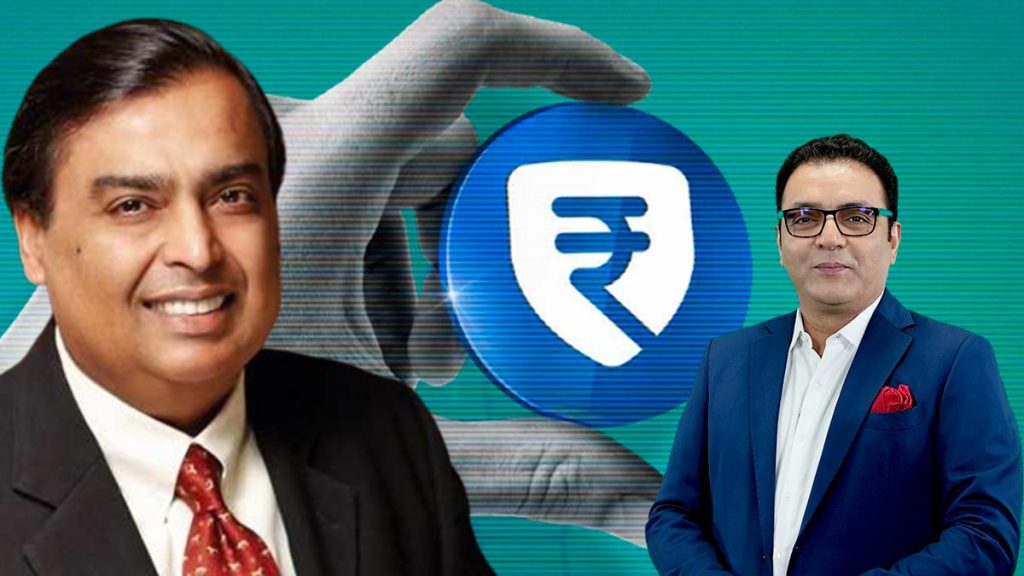 How can Blockchain and CBDCs be Used in the Financial Services Industry?
Blockchain and CBDCs can be used in a variety of ways in the financial services industry. Here are a few examples:
Making payments more secure and efficient: The use of blockchain technology can create an efficient and secure record of transactions. Payments can be made more efficient and fraud can be reduced as a result.
Creating new financial products and services: Smart contracts and decentralized exchanges are two examples of financial products and services that can be created with blockchain technology. The advantages of these products over traditional financial products include greater security, transparency, and efficiency.
Improving cross-border payments: Blockchain has the potential to speed up and streamline cross-border payments. Businesses can reduce costs and trade internationally more easily as a result.
Promoting financial inclusion: Blockchain can increase financial inclusion by improving access to financial services. This can be done by reducing the cost of transactions and making it easier to verify identities.
The Future of Blockchain and CBDCs in the Financial Services Industry
Financial services companies are still uncertain about blockchain and CBDCs. However, these technologies are considered by some to be revolutionizing the industry shortly.
In order to make payments more secure, efficient, and transparent, blockchains and CBDCs could be used. They could also provide consumers and businesses with new financial products and services.
The adoption of blockchain and CBDCs in the financial services industry is likely to be gradual. There is no doubt that these technologies will become increasingly relevant in the future, however, as they are expected to offer significant benefits.
Conclusion
There has been a significant development since Jio Financial Services entered the blockchain and CBDC space. Due to its size and reach, the company is well-positioned to contribute significantly to the development of these technologies in India. Financial services firms are still uncertain about the future of blockchain and CBDCs. These technologies, however, are becoming increasingly recognized for their potential to revolutionize business.